Whether you're digital or in-print, everything about advertising, marketing, and branding comes down to your image. Your clients are looking at your logo, your color scheme, your font, and more to determine in just a few short seconds if you're a business they can trust and want to work with.
From restaurants to lawyers, you need logos, letterheads, menus, tag lines, and more to promote yourself to your customers. Graphic designers take what makes you you and they turn it into a color scheme and image that tells users at a quick glance what you're all about.
If you're wondering if you want Graphic design services in Maryland for your next design, take a look at our top reasons to hire a graphic designer for your business and how it can save you time and money with a long-lasting impact. 
What Products Do Graphic Designers Provide
Before diving into the benefits of hiring a graphic designer, it's important to outline what all graphic designers do. More than just logos, graphic design services aid businesses with their storefront design, letterheads, promotional banners, business cards, website images, social media posts, mailing postcards, promotional products, mobile app icons, menu designs, and more.
Bonus: Your graphic design agency can take your existing color palette and logo and adapt it into a fresh design for whatever product or item you need. Graphic designers know how to extract color info and font types so you never have to guess.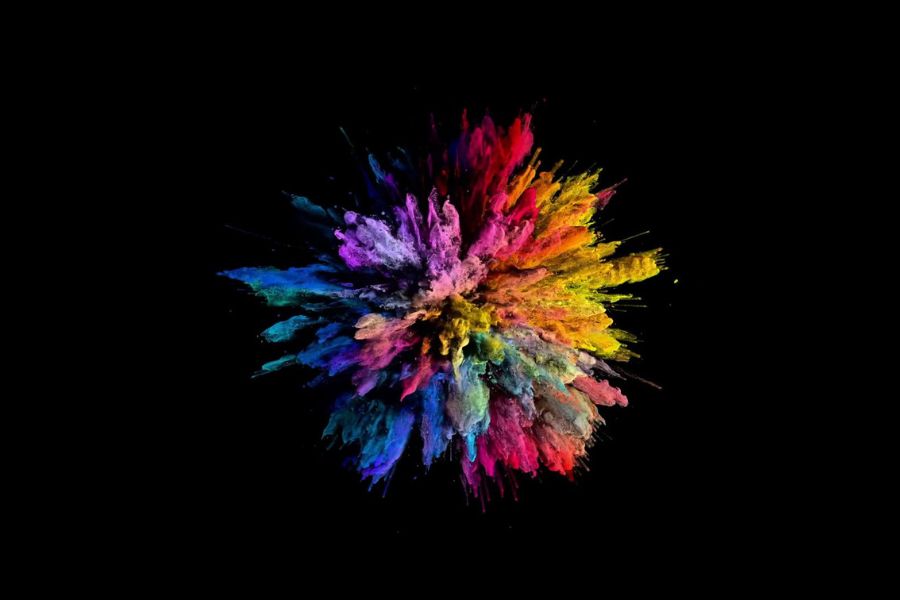 The Benefits of Hiring a Graphic Designer
Good First Impression
Your brand's visual identity is its face to the world. A skilled graphic designer can create a visually captivating logo, color palette, and typography that instantly grabs the attention of your clients and leaves a lasting positive impression.
Professionalism and Credibility
Your promotional materials need to look polished and trustworthy. A sloppy design or clashing color palette can make users feel uneasy. The more polished your logo looks, the more likely it is that customers will trust your business. Color theory goes a long way to instilling a positive reaction.
Consistency
Consistency is key in branding and marketing. Graphic designers ensure that your visuals, from social media profiles to printed materials, maintain a cohesive look and feel, reinforcing brand recognition. If your colors mismatch or your font changes, people will instinctively think you may be a different company.
Tailored Marketing Materials
Graphic designers can create custom marketing materials that align with your specific goals, whether it's a social media ad, email newsletter, or print ad. Tailored designs mean better brand recognition and the best way to showcase your message.
Effective Communication
Visuals often convey complex messages more effectively than words alone. Graphic designers use their expertise to communicate your brand's story and message clearly and concisely. The combination of font, layout, design, imagery, and color scheme can help influence how customers respond or what they think about your business.
Better User Experience
In the world of digital marketing, graphic design influences how users interact with your website, mobile app, or social media. A proper layout paired with imagery shapes how users feel after interacting with you online – a better mood boost is better for overall business.
Competitive Edge
In a crowded marketplace, standing out is crucial. A graphic designer can give you a competitive edge by creating unique visuals that make your brand memorable. Graphic Design & Printing in Maryland can compare similar businesses to help you be unique instead of blending in and getting lost.
Time and Cost Savings
While it may seem counterintuitive, hiring a graphic designer can save you time and money in the long run. Graphic designers work efficiently, avoiding costly mistakes that can arise from DIY design attempts. Plus, they are able to quickly adapt your design to any media you need it for, reducing your need to consistently resize, change, and make adjustments on your own. No more late nights, up in front of the PC frustrated, when graphic designers can create a steady timeline and deliverable timetable.
Stay In Line With Industry Trends
Graphic designers stay up-to-date with design trends and size requirements. This means a modern design specific to your field and deliverable items that meet the exact size requirements of where you'll be using your image. No misalignments, blurry images, or unintended negative space. Plus, you'll always look fresh and knowledgeable by upgrading out-of-date designs.
Flexibility and Adaptability
As your business evolves, so do your design needs. Graphic designers can adapt and modify your existing visuals to account for changing marketing strategies. This keeps your identity consistent while also meeting users in their modern age, giving them the designs they want to see and will resonate with.
Access to Professional Tools
Graphic designers have access to industry-standard design software and tools, guaranteeing high-quality output. While many free or low-cost design applications can be used for graphic design for small businesses, they often have limited functions or a steep learning curve. Graphic designers have the tools that work quickly, have adaptive settings, and make changes a breeze.
Personalization
A graphic designer can tailor visuals to your target demographic, making your brand more relatable and appealing to potential customers. A DIY approach using free or low-cost software may mean borrowing visuals from pre-existing brands, meaning your company blends in without any unique messaging.
Brand Storytelling
Graphic designers can visually convey your brand's story via a web design, image, logo, and more, making it more relatable and engaging for your audience. Graphic designs will help define your brand with you, so you are strong when you enter the marketplace.
Increased Conversion Rates
Well-designed visuals can significantly boost conversion rates, whether it's convincing a visitor to make a purchase or subscribe to your newsletter. This is why graphic designers are paramount to partner with as part of your digital marketing strategy, so they can consult all site designs and more going forward. 
Get Graphic Design Services in Maryland for Your Business
Hiring a graphic designer is an investment in your brand's success. At Graphic Forms, our graphic designers have the ability to create compelling visuals, enhance your credibility, and engage your audience.
Whether you're a small startup or an established business, harnessing the power of graphic design can make a significant difference. So, why wait? Elevate your brand today with the expertise of a skilled graphic designer. Contact us today for a consultation or free estimate on your next design project, in print or online.